Ok - I don't have a book review for you all this week, but I thought i would share what I currently have on the go on my Kobo to give you a taste of what's to come :)
Among Others by Jo Walton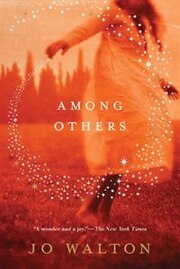 I am so captivated by this book right now (which is great after the disaster my last fiction read was). The essence of this book is that it is written at the viewpoint of a 15 year old welsh girl in 1979. The story begins in the middle and you slowly come to realize that something terrible happened involving her mother, her twin sister and the fairies that live in the abandoned ironworks around her town in Wales. She has run away to the father she never knew and he has sent her off to boarding school. The magic in this book, however, is how her belief in fairies and her deep love of sci-fi and fantasy books helps her in coping with the tragedies that have befallen her. I am about half way through the book and everyday, I need to spend a few minutes with this one. I'm hoping to finish it this weekend while recovering from my back to back long runs.
Healthy Tipping Point by Caitlin Boyle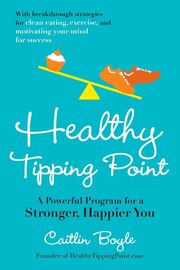 I am an avid follower of Caitlin's blog, Healthy Tipping Point so automatically assumed I would love her book. While I do like it, I am having trouble reading the book itself. It's been on the go for a while now and I don't feel I am making much progress. I think the reason for this might be because I do read her blog on a daily basis - I am ready see how the principles she discusses work into everyday life so it doesn't feel like I am learning anything new. It just kind of feels like an old friend telling me the same stories all over again and I can feel myself tuning out and reading the same passages over and over again. I may end up skimming it to finish it because of this factor. Don't let that detract from reading it yourself, if you've never heard of Catlin before and don't know her blog - there is plenty of valuable information in there. It is a great introduction to finding your tipping point to health.